Great spaces are necessary for artists to flourish.
You can host performances in your community!
Let's turn the lights back on together.
Host a Side Door show and apply for up to $500 to assist with event expenses!
How it Works: Hosts
Create a Side Door Host profile.

Book or confirm a show at your space.

Apply for the Back to Live with Side Door program.

Host your show (the best part)!

Hosts, submit your receipts and receive your $$$
How it Works: Artists
Create a Side Door Artist profile.

Self-book your online show on Side Door.

Apply for the Back to Live with Side Door Program.

Side Door creates a custom ad campaign.

Play your online show!
What is Side Door?
Side Door is a booking and ticketing platform built to facilitate shows anytime, anywhere.
Upcoming #BackToLive Shows
Any space is a venue
Living rooms, back yards, bookstores, bars, churches, galleries, studios, co-work spaces, warehouses, online - we've done it all.
Become a tastemaker and bring live art to your community. Connect with artists, host shows, split proceeds & make life awesome.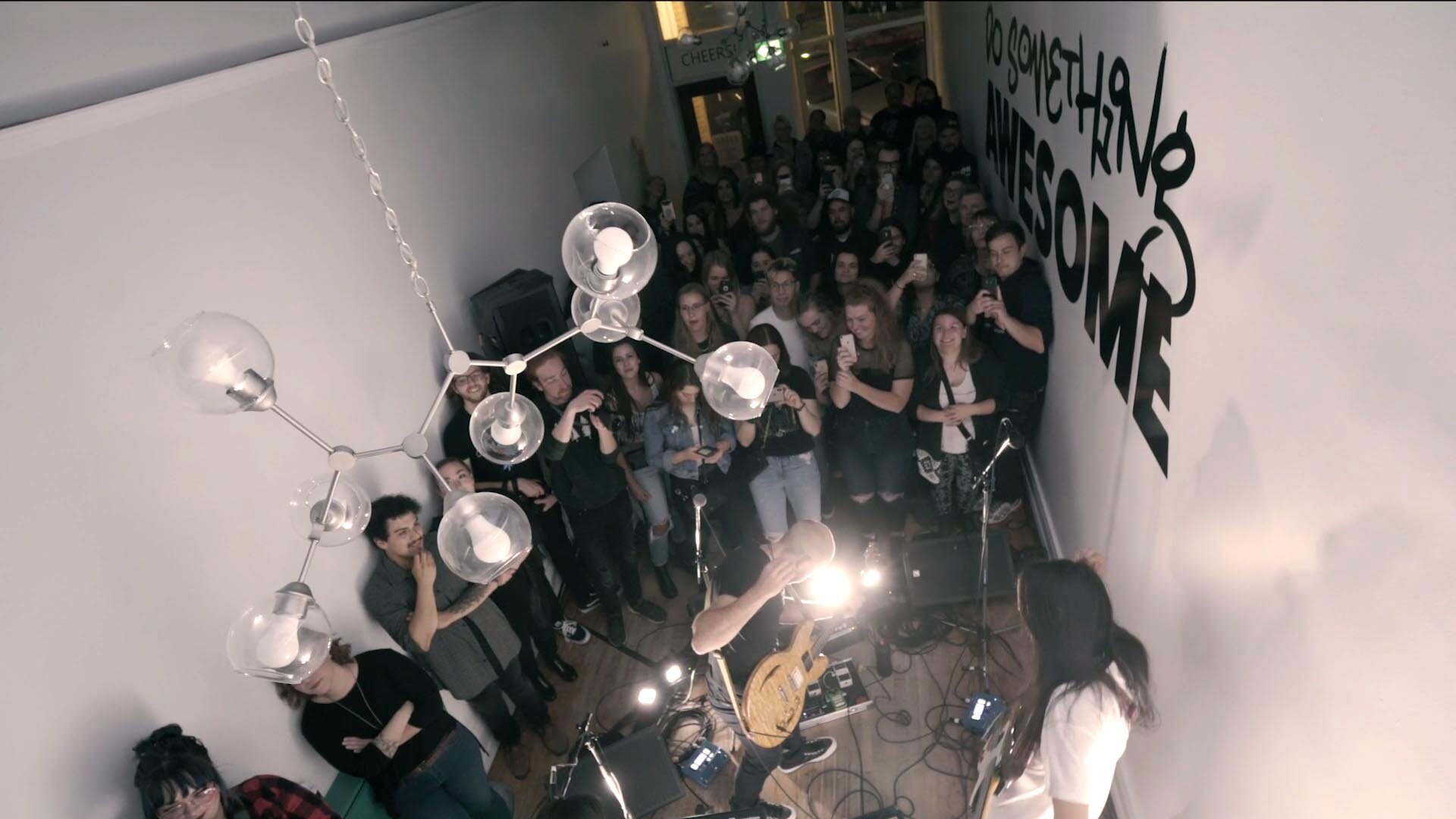 "The bottom line is that Side Door is a burgeoning online community. It is a place of music and arts discovery including high profile artists with large audiences, musicians debuting their first records with small gatherings, all genres, all ages, and inclusivity."
"It was nothing short of magical. It felt cozy as well as deeply personal. BEST and I do mean the best $20 I've ever spent!"
Side Door Audience Member
"Side Door has completely changed the way we approach touring - while we still target traditional venues in major markets, we no longer stress about filling off-days with oversized soft-seaters in small towns. Instead we go straight to Side Door where we can often make 3x the money for a fraction of the promotional effort."